Welcome to Nutan Bal Shikshan Sangh, Kosbad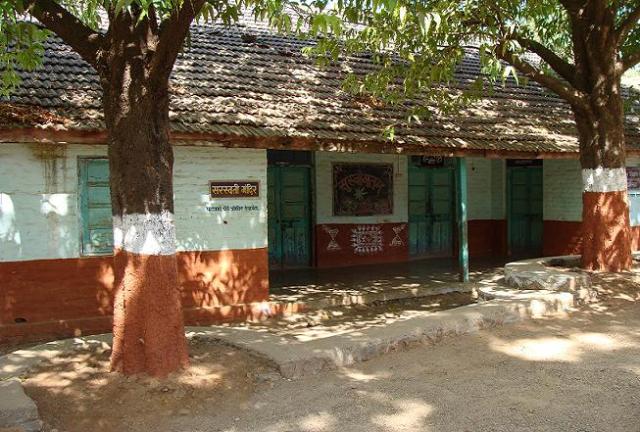 Madam Montessori's idea of ​​informal education namely fun learning reached India in 1914, when the Times of India wrote several articles in their newspaper. The following year, in 1915, the first Montessori school was founded in the (then) state of Gujarat. The concept of Montessori westernized learning is indicated by Gijubhai Badheka - a visionary in education. Soon Tarabai Modak joined the extraordinary endeavor of educating young children in an organized yet non-directive and informal way at Bal Mandirs, which was founded by Gijubhai on the advice of Mahatma Gandhi.
This marks the Pre-primary school era in India. Nutan Bal Shikshan Sangh (NBSS) was formed in 1926 for this purpose.
Although NBSS is very successful in the area of ​​child education, it is more of an urban endeavor and cannot serve a large proportion of Indian children due to economic conditions and the general caste system. Tarabai Modak, a true Gandhi, pondered this problem and gave his attention to the slums and the poorer parts of the city. It is his strong belief that these disadvantaged groups of people need the same kind of education but be given in different ways.
Preschool education costs are high due to the Montessori way of being a complex, equipment-based education. Tarabai Modak wants to reduce the cost of pre-school education as much as possible so that the reach of education can be far and wide. This reminded him of rural and tribal children and KOSBAD was born with many decisions that were made and there were many trials and difficulties. But today NBSS is still functioning at Kosbad Hill, in Dahanu Taluka Palghar district, in Maharashtra, as a guiding institution in pre-primary & primary education. But Tarabai Modak, with equally dedicated colleagues, Anutai Wagh sticks out & is defended.